Or, How I Study Italian 2018
In searching for some words of encouragement to begin this post, I typed into Google "why study Italian"?
A number of posts of popped up, mostly from language school blogs or university foreign language departments. I clicked the one with the most number of reasons (24).
Coming it at #24, below "to avoid boredom", and "to even the score with Italians who speak your language" (a strange motivator for anything, in my opinion), is my #1 reason for studying Italian: for the sheer joy of learning.
Above: How I feel when I understand spoken Italian!
I have been learning Italian in small chunks for nearly seven years now for one simple reason: L'italiano mi porta la gioia — Italian brings me joy. Perhaps you feel the same?
If one of your goals this year is to learn Italian, my #1 tip is for you to surround yourself with the language; to weave little chunks of exposure and learning throughout your day. Italian is a steady presence in my life. Following are some of the ways to keep Italian close by. For additional tips, you may enjoy the other posts in this series: How I Study Italian #1, #2, #3.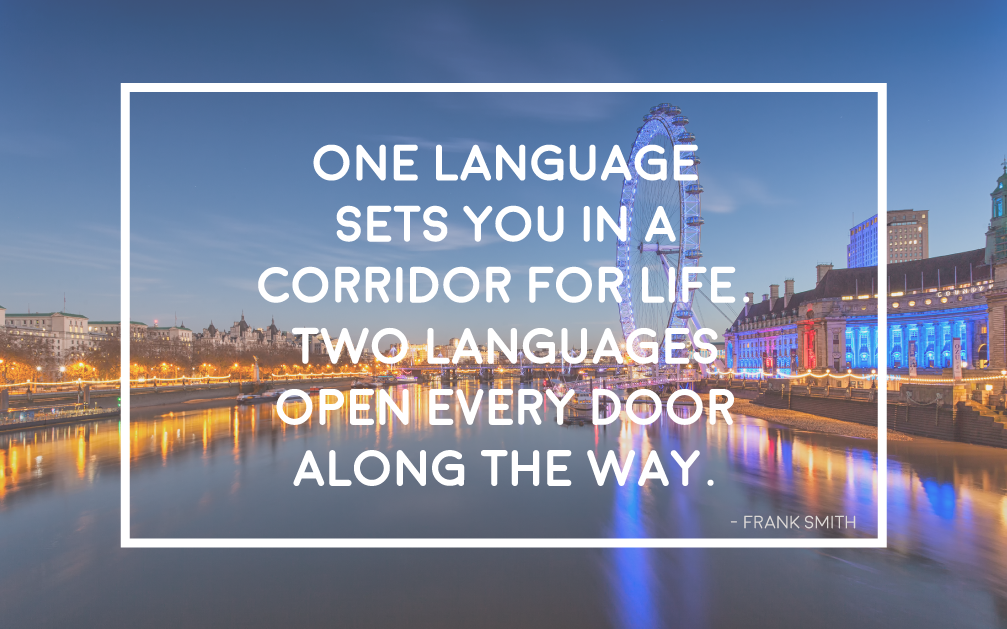 #1 Listen! (Ascoltare!)
This is the most convenient exposure opportunity. I always have music, podcasts or audio books it Italian at the ready. Every day, during time spent commuting, exercising or even making dinner, I have something in Italian as my colonna sonora (soundtrack).
Source suggestions:  News in Slow Italian, Mix 24 – La Storia, Storie di Fiori (these three are podcasts; Tutto Italiano; Radio Italia; Read and Think Italian (CD and book)
Time investment: An easy 30 minutes per day (although this can vary depending on your schedule)
#2 Read! (Leggere!)
I like to wake up early, sip a cup of coffee and read the blogs before everyone else wakes up. During this morning meditation of sorts, I try to read one article in Italian. Even if I don't understand it all, it starts my day with a sense of accomplishment. Bonus points if you leggere ad alta voce — read it out loud. (Great pronunciation practice!)
Source suggestions: Dual Language: Italy Magazine, L'Olivo Santa Barbara, Studentessa Matta. Straight from Italy (certamente there are molto options) but my favorites are La Nazione and Donna Moderna.
Time investment: 10 minutes per day
#3 Practice! (Fare Esercizio!)
At the risk of sounding a little pazza (crazy), one of my favorite ways to spend some free time is with my Italian grammar workbooks and websites. I find it to be strangely relaxing. 🙂
Source suggestions: Online: Babbel, Memrise (a great start for absolute beginners is this course on Memrise); The Iceberg Project (both free and fee-based challenges); books for beginners: Italian in 10 Minutes a Day, Easy Italian Step by Step (I started with both of these); books for intermediates: Advanced Italian Step by Step or anything in the Practice Makes Perfect series.
Time investment: 10 minutes per day (or more as desired!)
#3 Chat! (Chiacchierare!)
Without a doubt speaking Italian is my biggest challenge! Short of finding a language partner who is fluent in Italian but needs to learn English, I am trying to have one conversation in Italian every week.
Source suggestions:  There are a variety of language tutors online, my tutor is Aurora at Skype Italian Teacher, (she's great!). I see many recommendations for italkie, and if you have anyone in your life who speaks Italian, now's the time to get in touch!
Time investment: 20-30 minutes per week
#4 Mini Immersion (Piccolissimo Immersione)
I find that it's important to balance the language learning resources with actual Italian sources — shows and movies that you would find if you turned up in Italy one day. The pace is so much faster and it's a great way to jump into Italian culture. Again, there are countless resources available (tante grazie, Internet!), so here are some of my favorites:
Source suggestions: Browse Rai Play and find a show or two which catches your interest. (I like travel shows, game shows and children's shows); my favorite movie, naturalmente, is La Vita è Bella Other great suggestions on Netflix right now found here and here.
Time investment: 10 minutes per day or watch a full show or movie on the weekend.
---
I hope that you have found some fun, easy and helpful ways to weave Italian into your week. Let me know how it goes for you, and cin cin to a successful year in your language learning journey!